Effective Negotiations in Projects and Procurement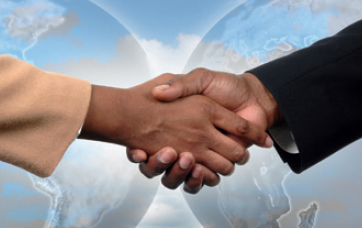 Description:
---
The aim of this course is to provide participants with:
• Skills and knowledge needed for successful negotiations, including:
• Understanding the principles and dynamics of the negotiation process and how to avoid the common traps in negotiation
• Developing win-win strategies based on analysis of the other parties' needs
• Identifying and actively working on their own negotiation strengths and weaknesses through role-plays

Designed For:
---
This course is for staff members working in the procurement environment, who are new to negotiations and would like to be well-prepared before embarking into this field. Staff, who are already conducing negotiations but have never had any formal negotiation training, will also find this course educating. The course content and tools provided can be applied to negotiations with both internal and external partners. Requisitioners, technical experts, programme and project staff will also find this course valuable.
Objectives:
---
By the end of the programme, participants will be able to:
• To identify the negotiation objectives
• To develop and prepare a negotiation plan and strategy
• To understand the different components of the negotiation process
• To establish a positive and constructive atmosphere at the negotiation table
• To understand the essential skills necessary to be a successful negotiator
• To identify your own strengths and weaknesses at the negotiation table
• To understand and appreciate the impact different cultural backgrounds can have on verbal and non-verbal communication
• To enhance your negotiation skills through role-plays and by applying best practices

Topics to be covered:
---
Defining negotiation and negotiation skills
Characteristics of the negotiation cycle in projects and procurement
Negotiation and supply positioning
Preparing the negotiation process
Assessing and understanding your own negotiation skills
Choosing your negotiation team
Developing a negotiation strategy
The different stages of negotiation
Win/Loose vs. Win/Win negotiations
Distributive versus integrative negotiations
Typical tactics and ploys
Bargaining and persuasion techniques
Trading and compromising
Closing of negotiations and readying the agreement for implementation
Intercultural factors
Dealing with conflict
Monitoring implementation
Role plays and behaviour rehearsal
Linking theory and practise

Methodology:
---
The course is designed to be interactive. Participants will be working on challenging practical exercises and case studies as well as participating in role plays.
Quotes:
---
"This course provides skills that can help the trainees improve their negotiation abilities"

"This training is not only for procurement personnel, can be recommended to anybody having been involved in negotiations"

"Now, I will pay more attention to body language, the kind of questions and most of all the Batna!"

"This training is good. Many of the ideas acquired from this training can be adapted to our daily routine"

"The interactivity involved made it a very profitable and excellent training"

"Experienced instructor with wonderful tactics"
Statistics:
---
Fee:
---
$1575 USD