Advanced Certificate in Public Procurement, Level 3 - CIPS Accredited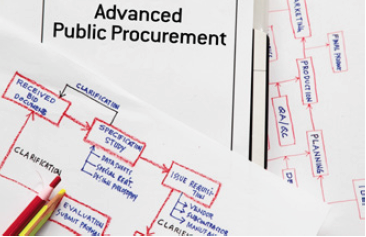 Description:
---
The aim of this course is to provide participants with a clear understanding of:
Advanced Procurement Planning. To develop the capacity to manage supply markets, risks, systems and procurement planning processes

Advanced Contract Management. To develop the capacity to manage bid evaluation, contract development and contract administration processes

Advanced Communication and Negotiation Skills. To identify and improve the communication, negotiation and personal professional development skills required by those involved in advanced level procurement.
Designed For:
---
This course is designed for procurement officers or those in functions that include close interaction with procurement, such as programme and project staff seeking advanced training in UN and public procurement planning, contract management and negotiations.

IMPORTANT NOTICE: Level 3 builds on the capabilities developed in the level 2 course. A UNDP/CIPS Level 2 Certificate is therefore a prerequisite for registration at level 3. Therefore, please only register for the course if you have successfully passed UNDP/CIPS level 2 certification. No registrations will be accepted from students without necessary prior level 2 certification.
Objectives:
---
By the end of the programme participants will be able to:
Analyse procurement strategies providing best fit to specific procurement requirements

Apply systematic risk assessment and management processes to procurement activities

Development and review of specifications for advanced procurement purposes

Conduct and document supplier research and market analysis and associated activities to facilitate the purchasing process

Understand and apply issues related to supplier development, supply alliances and supply chain management

Understanding bid evaluation methods

Conduct efficient cost and financial risk analysis

Execute effective contract development and management processes

Communicate effectively in various situations

How to apply the principles of conflict management

Communicate, council, and negotiate effectively with clients and suppliers

Demonstrate knowledge and application of the principles of professional personal development
Topics to be covered:
---
Procurement systems and procedures

Risk management planning

Activities involved in specification development

Supplier research and market analysis

Contract development

Bid evaluation

Financial analysis principles and tools

Cost analysis incl. life-cycle costing

Types of contracts and arrangements

Developing contracts for services

Contract Administration

Key Performance Indicators (KPIs)

Disputes, warranties and corrective action

Communicating with clients and suppliers

Communication and conflict management

Introduction to negotiation

Negotiation ethics and tactics

Personal professional development
Methodology:
---
The course is designed to be highly interactive.

Participants will be working on challenging hands-on practical exercises and case studies with peers from other organizations and share best practices in public procurement.

The course will also provide participants with the opportunity to discuss the different procurement rules and regulations of the various UN and public organisations.

To be awarded the UNDP/CIPS Level 3 Advanced Certificate in Public Procurement students must successfully pass three tests:

Test I. The Multiple Choise Questionnaire (MCQ) conducted during the training course, where students must answer 100 multiple choice questions of which 80% have to be answered correctly in 2 hours. The MCQ will test the student's knowledge and understanding of the course syllabus

Test II. In-class Workbook (ICW). Compolsory in class invididual exercise workbook to be completed during the course. Pass/fail, marked by course tutor(s) during the course.

Test III. The Work-Based Assignment (WBA) where students are given 8 weeks to complete a 3000 words written essay/project to demonstrate their knowledge and understanding of the syllabus and how this can be applied to a practical work-related case.

Students successfully completing the in-class MCQ and the WBA project will be awareded the dual UNDP/CIPS Level 3 "Advanced Certificate in Public Procurement".

For students requiring additional submissions of the work-based assessment (failed first and/or second attempt) the fee for resubmission is USD 250 per submission.
Quotes:
---
"This is an excellent and concise training programme. It builds convincingly on Level 2 learning points and adds more advanced and generic knowledge especially to the planning, sourcing and contracting stages of the procurement process". Quote from a course participant from a Vienna based UN organisation
Statistics:
---
Fee:
---
$1975 USD per participant