Introductory Certificate in Public Procurement, Level 2 - CIPS Accredited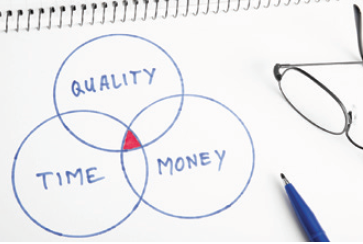 Description:
---
The aim of this course is to provide participants with:
A clear understanding of the principles of effective UN and public procurement, the generic procurement process and the role of corporate and transactional procurement

The capability to plan, implement and evaluate a sourcing process appropriate to the value/risk of the goods/service being procured

Knowledge of what rules and procedures govern UN and public procurement – and why they exist
Designed For:
---
This course is designed for those working in the public sector interested in gaining a comprehensive overview of public procurement and obtaining a professional certification in UN and public procurement, accredited with CIPS. It is also relevant to those new to the procurement function or those who have worked in the function, but have not previously undertaken formal training. Additionally, those in functions that include close interaction with procurement, such as programme and project staff who would like a closer understanding of procurement would find this course relevant.
Objectives:
---
By the end of the programme, participants will be able to:
Describe the principles of effective procurement, the UN and public procurement process, and the role of procurement strategy

Understand the activities associated with effective procurement projects

Conduct procurement planning and stakeholder management

Write specifications and effective terms of reference (TOR)

Choose appropriate procurement method (RFQ, ITB, RFP)

Select advertisement method and type of competition

Understand dos and don'ts when drafting bidding documents

Invite and evaluate bids and proposals

Practice ethics and integrity in procurement

Understand what rules and procedures apply to UN and public procurement

Appreciate the relevance of these rules, with particular reference to the procurement process, and why they are there
Topics to be covered:
---
The principles of UN and public procurement

Procurement planning and strategy

The procurement practises and processes

Engaging and managing stakeholders

Writing specifications and terms of reference

Selection of methods (RFQ, ITB and RFP)

Preparation of solicitation documents

Market analysis and identifying suppliers

Sourcing and advertisement

Bid receipt and opening

Evaluating bids and proposals

Contract approval process

Committee submissions and approvals

Contract award and management

Contract management terms and skills

Performance monitoring

Ethics and integrity in procurement
Methodology:
---
The course is designed to be highly interactive.

Participants will be working on challenging hands-on practical exercises and case studies with peers from other organizations and share best practices in public procurement.

The course will also provide participants with the opportunity to discuss the different procurement rules and regulations of the various UN and public organisations.

To be awarded the UNDP/CIPS Level 2 Procurement Certificate students must successfully pass three tests:

Test I. The Multiple Choise Questionnaire (MCQ) conducted during the training course, where students must answer 100 multiple choice questions of which 80% have to be answered correctly in 2 hours. The MCQ will test the student's knowledge and understanding of the course syllabus

Test II. In-class Workbook (ICW). Compulsory in class invididual exercise workbook to be completed during the course. Pass/fail, marked by course tutor(s) during the course.

Test III. The Work-Based Assignment (WBA) where students are given 8 weeks to complete a short written essay (maximum 3000 words) to demonstrate their knowledge and understanding of the syllabus and how this can be applied to a practical work-related case.

Students successfully completing the in-class MCQ and the WBA project will be awareded the dual UNDP/CIPS Level 2 "Introductory Certificate in Purchasing and Supply".

For students requiring additional submissions of the work-based assessment (failed first and/or second attempt) the fee for resubmission is USD 250 per submission.
Quotes:
---
"Overall an excellent course, very relevant to my work"

"There were excellent communication skills and techniques used by the Tutor"

"I would definitely recommend this course to Programme and Project staff"

"I gained a lot of knowledge by taking this course"

"I would like to thank PSO/LRC Colleagues for this wonderful opportunity and wish everyone successful completion of the programme"
Statistics:
---
Fee:
---
$1675 USD per participant