Logistics & INCOTERMS 2020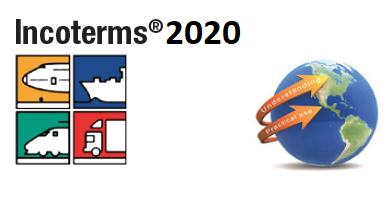 Description:
---
The aim of this course is to provide participants with:
The capability to plan, implement and evaluate a logistical exercise and select International Commercial Terms appropriate to the value/risk of the goods being procured and transported.
Designed For:
---
This course is designed for those working in the public sector interested in gaining a comprehensive overview of appropriate use of Incoterms 2020 and logistical arrangement. Specifically, it is relevant to those working in the procurement function, logistics, contract management and who are either new to the work or have worked in the function for some time, but have not previously undertaken formal training.
Objectives:
---
By the end of the programme, participants will be able to:
Understand allocation of tasks, costs, and risks to buyer/seller according to Incoterms 2010

Use appropriate logistical arrangements for a range of requirements

Understand the pros and cons of using different Incoterms

Understanding of the need for and types of insurance

Incorporate contract management clauses, containerization, pre-shipment inspection, payment terms

How to reduce the risk of loss and damage
Topics to be covered:
---
Incoterms 2020 and their appropriate use

Modes of transportation

Packing and marking

Loss prevention

Customs clearance procedures and documentation

Need for insurance and different types of coverage
Methodology:
---
Quotes:
---
"A clear understanding of the principles of effective logistical arrangements and to understand methods of mitigating risks and to optimize the organisation's logistical activities"
"The capability to plan, implement and evaluate a logistical exercise appropriate to the value/risk of the goods being transported"
Statistics:
---
Fee:
---
$1275 USD per participant